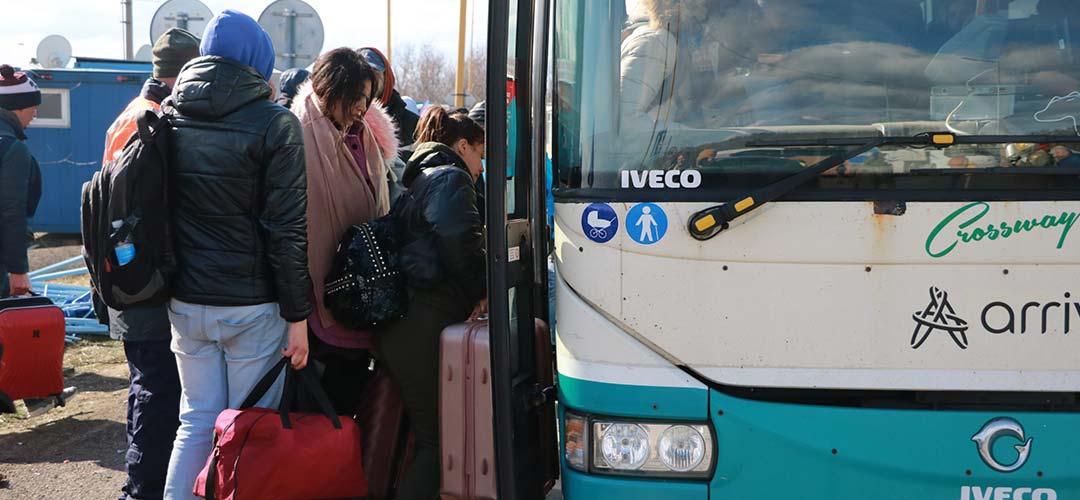 Travel to and within EU member states 
Ukrainians or nationals from other visa free countries with a valid biometric passport can travel to other EU/ Schengen countries. A Temporary Residence Certificate does not give you the ability to travel without a valid passport or visa.
Since the beginning of the war, some transport companies have been offering free transport for people fleeing Ukraine. This includes rail, bus, ferry and air travel. You can find an updated list and useful information here.
Stay safe while traveling!
Apart from public authorities, for example at border check points or in the official asylum registration centre, no one should ask for your documents.

Use organised transportation by known providers, as far as possible.

Do not, under any circumstance, accept to be separated from your family or those you arrived with, and never give away your documents.

For more precaution, take a picture of the transport vehicle and number plate, find information about people offering transportation services, and share all of this information with your family members or people you trust.

Always agree on the transportation fee, when requested, beforehand with the service provider.
Report any abuse!