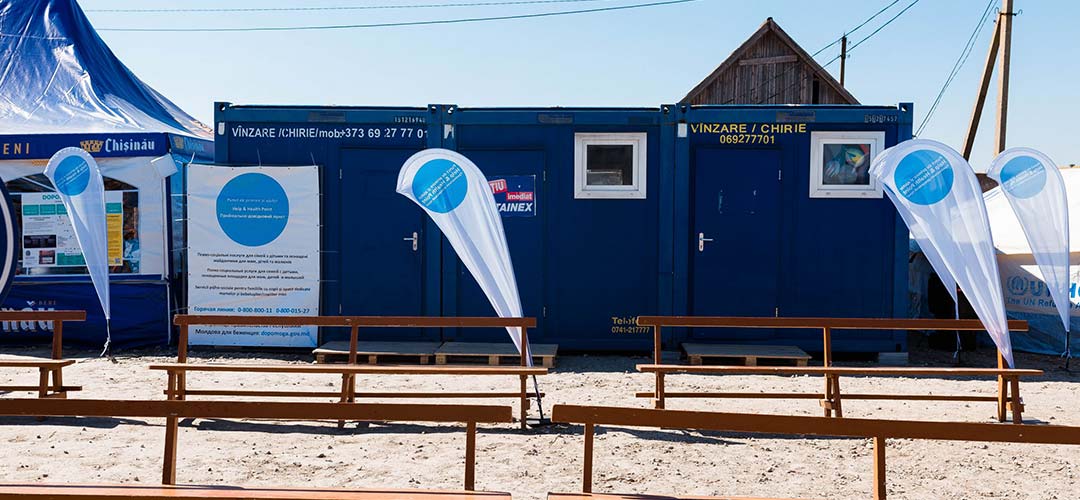 The Blue Dots are support hubs that bring together critical protection services as well as reliable multi-language and multi-format information for persons fleeing the war in Ukraine and other persons of concern. They are easily recognisable by their label – a large blue dot – and offer free of charge services.
The Blue Dots are located at border crossing points, train and bus stations, in accommodation centres and other critical locations. In the hubs, you can access updated and accurate information, support, assistance, and referrals to health care, education, psychosocial support, and other services.
The Blue Dots are accessible to all persons fleeing the hostilities, although are particularly recommended for persons facing greatest risks, such as unaccompanied and separated children, adolescents, persons with disabilities, persons who might find themselves in situations of suspected trafficking, survivors of gender-based violence, persons belonging to linguistic or other minorities, refugees belonging to the LGBTIQ+ community.
The Blue Dots are being established jointly by UNHCR and UNICEF together with local authorities and other partners and service providers.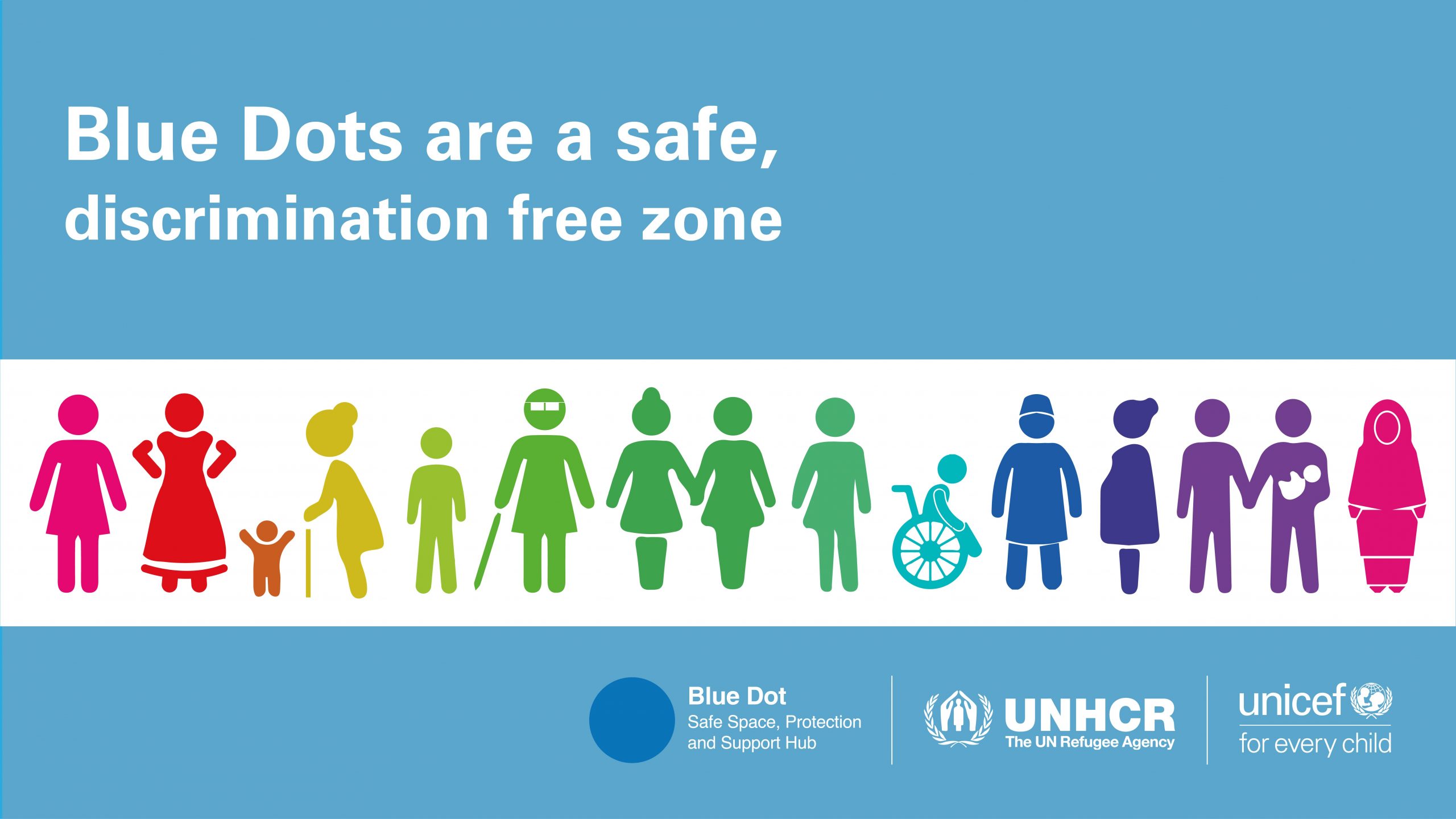 What kind of support can I expect?
Blue Dots can provide you with immediate professional assistance and relief, access to updated, accurate and reliable information, counselling, orientation to services and legal support, referrals to health care, education, psychosocial support services, and more.
Most Blue Dots also have child and family-friendly spaces, spaces for breastfeeding and nursing, and safe spaces for rest.
All services and support offered by service providers in the Blue Dots are free of charge.
Look in the map for the nearest Blue Dot, should you or anyone in your family or group need support and assistance.